Yesterday, children of elementary school students came for a construction tour to study social studies.
It was about 30 minutes, but I was able to have a very fun time asking and answering various questions!
I was reminded of a question from a child's perspective
This is also a study!
Thank you for visiting the factory.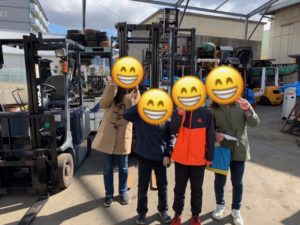 昨日、小学生の子供達が社会科の勉強で工事見学に来てくれました。
30分程でしたが色々と質問をしてくれたり回答をしたりととても楽しい時間を過ごす事ができました!
子供目線での質問に改めて気づかせてもらった事もあり
こちらも勉強になりました!
工場見学に来てくれてありがとう.