It was a hot day today
It's a Forklift that arrived the other day,
The cargo handling does not move at all.
The power steering does not move at all.
The hydraulic pump is suspicious! ?
So, let's try to repair it immediately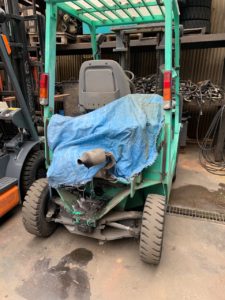 However, the pump cannot be removed without removing the counterweight.
It looks like there is no problem, but
I have overhauled it so far so I will overhaul it.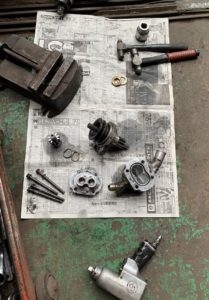 After completing the overhaul, clean the oil filter
I used it outside, so it was pretty dirty.
Clean and repair is complete.
With this, it can still be used in active service.