Today's repair.
It is a vehicle that I bought without knowing the condition,because battery is no good.
As it is a forklift truck that has been around for 25 years, it is natural that there are some problems.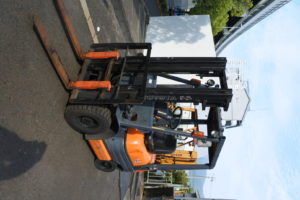 I replaced the battery, but the clutch does not work at all.
I couldn't move forward.
The cause was a defective clutch master.
We overhauled clutch master, this forklift could  be moved forward and back ward
There are no photos during the repair.
we also think that this forklift will be active overseas again.